Simply addictively useful. Enough said..
Customizable via Admin Interface

Provide traceability to your company, team or organisation - all your snips will have your logo and be timestamped

Automated Numbering

Got some points to make ? Make them properly, clearly and do it all quickly

Send Mail

One button, create file, attach to email ready to send. All done for you - no more saving to a temporary location, finding it and attaching to an email. Opens default mail client app

Send to Clipboard

Fully annotated snip, with your logo, dated placed on the clipboard for easy pasting into your comms app of choice

Prefixes

Increase comprehension and traceability through adding prefixes to annotations. Tie up full meanings to specific items on your snips

Sys Admins

We've not forgotton you. SnipNSend has a decent number of command line switches to operate the way you want including automated purging of aged snips
Just got rid of a headache- I'm now able to take a snip, orderly specify as many reference points as required and upload the file directly to a JIRA ticket, all within seconds. I wish they could build the same for the description part!
It's really great how easily I can take screenshots and send them to my colleagues via email. SnipNSend also has native application integrations that makes your work easier.
SnipNSend helps my online team to clarify mockups during design and also helps testing period for the defects as well. Looking forward for the delivery of roadmap items.
JIRA / Teams / Slack / Outlook / Skype
Get your Snip into any of these platforms and more in seconds
Current online collaboration platforms are mainly nothing more than glorified chat applications. How Slack ever seriously thought their chat application would be the end of email is a real head scratcher. When you're in an online collaboration environment, it is time to SnipNSend™ it.
One click copy snip to clipboard
Paste into glorified chat platform of choice
Reference points as required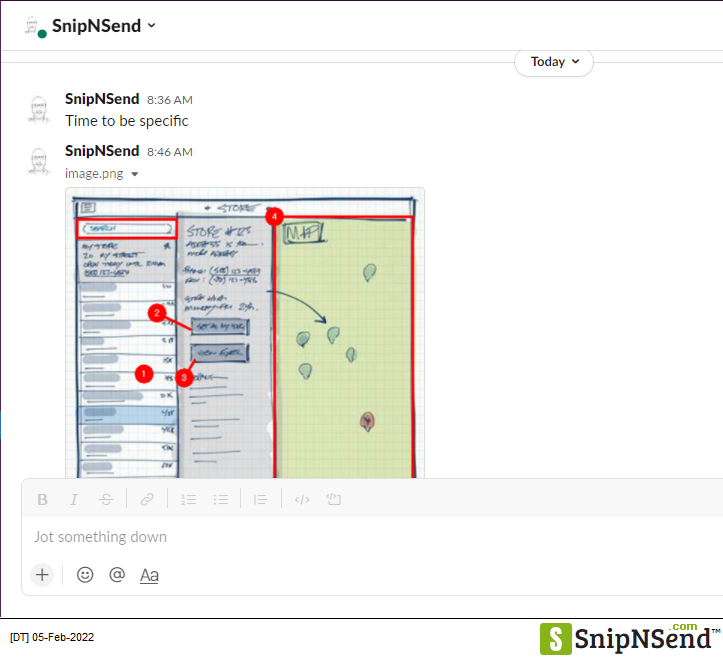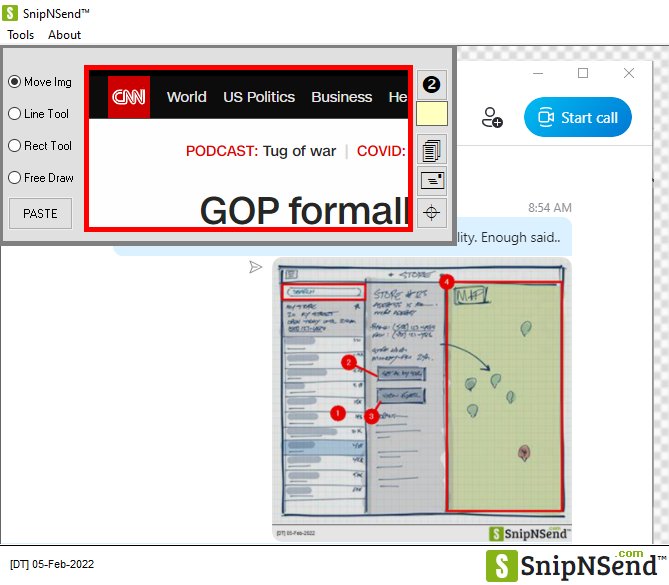 Clipboard Monitor
Watching over your clipboard for images to SnipNSend™
Active monitoring of the clipboard for images, making them available inside SnipNSend™ instantly is a game changer
A normal PrtScn keyboard operation will place the image ready for you to annotate
Copying of an area of an image from Paint will place the image ready for you to annotate
Copying an image file (.bmp and .jpg) in Explorer will place the image ready for you
Documentation
The world is full of average documentation
Any documentation that requires some specific, detailed information to be presented should be clear and unambiguous - can you say that about your docs ?
Training Manuals - Specify exactly what you need the reader to know
Requirements Documents - Leave nothing open to interpretation
Issue Documents - Accompany verbose wording with image specifics
Help Desk Tickets - Communicate with reporters clearly & with branding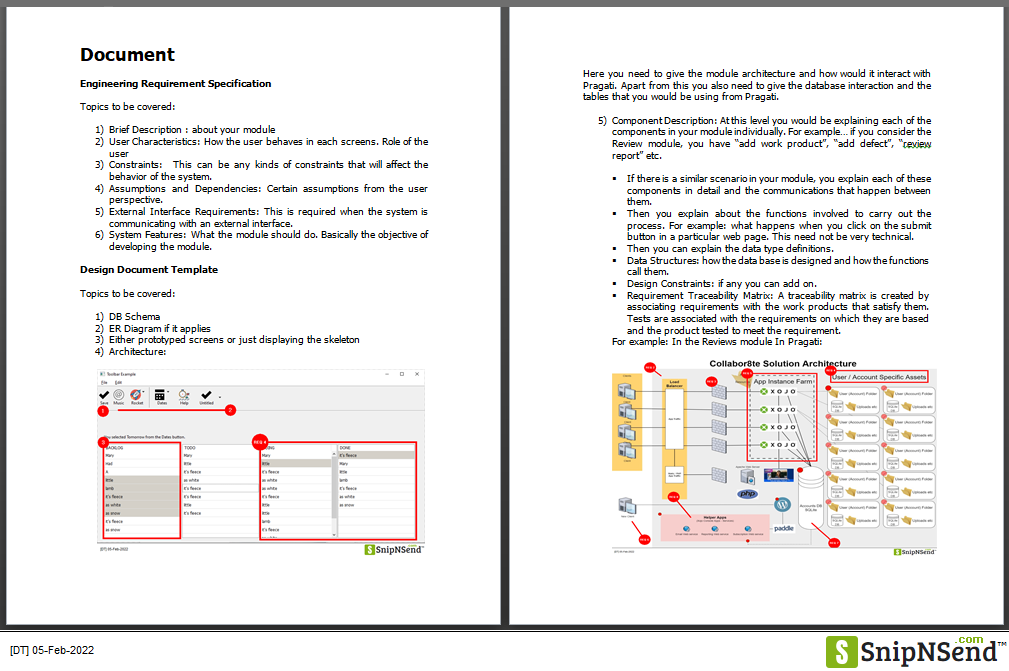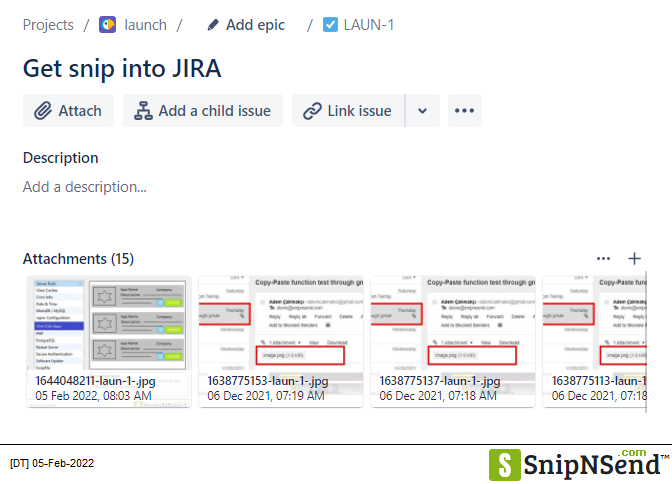 Native Jira Cloud Integration
In addition to pasting into descriptions, what about attachments ?
JIRA attachments tend to be a more formal, expected-to-be-referenced artefact. SendNSnip allows you to get a snip into an issue as an attachment in 5 seconds
One click, then enter the issue reference
Choose the attachment name or accept the default
Attached to the issue. No saving image, navigating and uploading
Native Outlook Integration
Outlook (and other clients) attachments done quickly
Nobody wants to save an annotated snip to file. Open default email client. Hit Attach, navigate to the saved file and click done. With SnipNSend™ you finish your annotated snip and hit the email button. That's it
Outlook full automation - save, attach, create email and display
Other clients - one click saves the file, copies the file path to the clipboard for attaching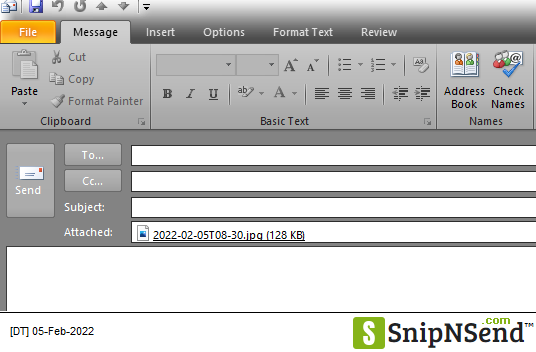 Team / Company / Program Logo
Traceability is a good thing but has been lacking for years
Depending on your organization and your objectives, the SnipNSend™ custom logo feature in our control panel allows you to specify your own logo at the bottom of all snips
License control panel allows logo upload
Provides visibility online (if desired) for your organization
Provides traceability in terms of the snip's origin